World news
Sunday, 19 May 2013 08:31
Published on 17 May 2013
Nobel Prize nominee Kevin Annett: Common law court actions against Vatican to open in Italy as Satanic abuse torturers include Bilderberger founder Prince Bernhard, UK Royal Family member
http://exopolitics.blogs.com/exopolit...
Sverige Nyheter!
Sunday, 19 May 2013 08:34
Socialdemokraternas partiledare Stefan Löfven ska delta på årets Bilderbergmöte, ett av världens mest mytomspunna och inflytelserike maktforum. Det bekräftar partiet för SvD Näringsliv. Han är särskilt inbjuden av finansmannen Jacob Wallenberg.
källa: http://www.svd.se/naringsliv/nyheter/sverige/lofven-deltar-i-mytomspunnet-maktmote_8103098.svd
Inspiration
Friday, 17 May 2013 18:46
Published on 15 May 2013
Though it's often hard to say,
And I often wish to go away,
This actually is a beautiful day,
To smile and laugh and say, "OK"!
We're coming up out of the underground Taurus energy and into the airy Gemini juggler this week! Mercury today and the Sun on Monday. Having now stabilized ourselves (through this last month of Taurus) it is now time reach out in new directions and share/build our network. If you aren't stabilized quite yet, it can be a time to reach out for more information, classes, people to help you in your process. One way or the other, it's time to TALK IT UP! Aloha!
Sverige Nyheter!
Tuesday, 14 May 2013 09:37
Sverige är inte en demokrati – det är en demokratur sedan länge styrd av dolda privata finansiella specialintressen.[1]
Så, vilka krafter vill egentligen svenska folkvalda i dag representera – den svenska väljarkårens eller det internationella storkapitalets?
Från Zion till Bilderberg – socialdemokraternas Stefan Löfven demonstrerar sin lojalitet till Illuminati, d v s bland annat släkten Wallenberg i Sverige och Rothschild/Rockefeller i stora vida världen.
Det är i dag allmänt känt att den privata och hemlighetsfulla Bilderberggruppen är ett verktyg för dolda utländska krafter att koordinera och synkronisera agendan för en global diktatur styrd av en dold internationell finansiell elit.
Gruppens historia berättar hur på ytan demokratiska länder bak lyckta dörrar får sina ledare utsedda – inte valda. Det sker efter att kandidaterna bjudits in till något av Bilderberggruppens möten, varefter de blir sina hemländers nya statschefer – med uppdraget att springa den här dolda elitens ärenden.[2]
Det här var vad som skedde när Sveriges nuvarande statsminister Fredrik Reinfeldt hösten 2006 "vann" valet efter att finansmannen Jacob Wallenberg några månader innan bjudit honom till det årets Bilderbergmöte.[3]..................läs allt och skriv under på uppropet här
Inspiration
Friday, 10 May 2013 09:44
Published on 8 May 2013
My response to Life will show,
What emotions need to go,
So on my path the Light will shine,
The fear of failure no longer mine!
Prepare for the UNEXPECTED! Wow, there is always so much more I wanted to say! The main thing would be not to take the last two weeks too seriously. Our experiences have been designed to bring up the old emotional patterns and responses so we could see them and let them go. It's not REAL in the real sense of the word haha! But now that you have seen the "enemy" (as in old patterns) - poof! let 'em go! One last note is that I often write much more in my weekly newsletter (only once a week) that you can sign up for on my website if you want the Pele Report delivered to your inbox..... NewParadigmAstrology.com.... Aloha!
Open minds
Friday, 10 May 2013 09:39
Published on 4 May 2013
Jay Parker: How 34 million Satanic/Illuminati Americans keep Earth in turmoil
VANCOUVER, B.C. - In this compelling indepth interview with Alfred Lambremont Webre, Jay Parker, who was born into a multi-generational Satanic/Illuminati family and received MONARCH trauma-based mind-control as a child, discusses (1) Satanic/Illuminati control of U.S. and world society and religions; (2) His personal life experiences being brought up in a Satanic/Illuminati family; and (3) Inter-dimensional (Luciferic/Satanic) or extraterrestrial forces that interact with/control the Satanic/Illuminati power structure.

Information:

FREE YOUR MIND

http://www.freeyourmindconference.com
Open minds
Thursday, 09 May 2013 08:28
May 2, 2013
Joseph P. Farrell has a doctorate in Patristics from the University of Oxford and pursues research in physics, alternative history and science and "strange stuff." He is the author of many books in the field of alternative research. In the first hour we begin on the Boston Marathon bombings and what appears to an internal Gladio Operation with a huge geopolitical agenda, which could be spun in a variety of ways. Then, we'll discuss Putin's clash with the world government agenda. Later, Joseph talks about hidden conflicts and the creation of a breakaway civilization by the Nazis. He discusses the advanced technology that they took with them at the end of the war and psychological war that they waged for decades on America and NATO. He'll talk about how our system is based on stolen gold. Farrell explains why he thinks technology has moved into an entirely new ball game. In the second hour, we'll speak more on the economic events in the Eurozone and we'll discuss the BRIC nation's grievances against the financial oligarchs of the west. Joseph talks about the importance of the political center as there is no real party of opposition. He tells why he thinks the internet will be playing a bigger role in the future. The hour ends on the military assessment of the ET threat. Joseph explains why he believes they may be right.
source: http://www.redicecreations.com/radio/2013/05/RIR-130502.php
Sverige Nyheter!
Thursday, 02 May 2013 10:20
April 23, 2013
Writer, former-journalist, artist and musician Ole Dammegård returns to continue our series on the assassination of Swedish Prime Minister Olof Palme, as detailed in his book "Coup d'etat in Slow motion." Previously in part 1, 2 and 3, Ole uncovered the inconsistencies in the official story, including hidden facts behind the assassination. He spoke about the patsy, Christer Pettersson, an innocent alcoholic, who was framed as the murderer and sentenced for the crime. In this last installment, Ole presents a theory that takes the entire story to a whole new level. Olof Palme had been playing a double role for years, outwardly being the protector of the weak and poor, while at the same time invisibly serving the banking elite. Ole suggests that at one of the elite's discreet sex-parties, the former prime minister was infected with HIV. Palme made the decision to fake his own death and end his political career instead of letting the news of his disease go public, causing a major international scandal. Towards the end of his political career, he did everything he could to clean up his act, getting rid of evidence that could lead to scandals, which would smear his name. Dammegård outlines the confusion that arose when two different assassination teams got in each other's way. What was supposed to be a fake assassination turned out to be a real one. The Swedish government and police prevented witnesses and withheld evidence, which revealed the plans of a fake assassination. All real investigators were pushed aside, exchanged by inside people trusted from the highest levels.
source: http://www.redicecreations.com/radio/2013/04/RIR-130423.php
Sverige Nyheter!
Sunday, 28 April 2013 11:17
Ponera att någon plötsligt kom på hur en av det svenska samhällets mest fundamentala grundbultar – en av de pelare på vilket hela det svenska samhället vilar – är en gigantisk lögn och ett ännu större lagbrott.
Ponera sedan att samma person, mot alla odds, lyckas skapa en situation där "grundbulten" prövas i domstol.
Den här personen finns. Hans namn är Witte, Henning Witte.
Henning Wittes genidrag var att låta klanen Wallenbergs flaggskepp SEB, med sedvanlig banksterarrogans, sommaren 2012 dra honom inför domstol i Norrköping i ett rutinartat betalningsärende rörande en obetald ränta på ett plastkort.[1]
I sitt överklagande till Högsta Domstolen förklarar Witte vad tvisten egentligen handlar om:[2]
Detta mål är ett av de i särklass viktigaste tvistemål som någonsin förts i Sverige, viktigare än Neurosedyninmålet på 1960-talet.
Aldrig tidigare har det privata banksystemet utmanats juridiskt på deras ömmaste punkt: att bankerna tillverkar pengar själva och dessutom utan stöd i lagen.
De flesta tror att det är enbart Riksbanken som gör pengar och att de privata bankerna lånar ut pengar de redan har, antingen genom inlåning eller att de själva lånat pengar hos Riksbanken eller annan.
De privata bankernas i smyg tagna privilegium att själva kunna producera pengar (det är därför en oktroj är så dyr), medför stora skador för samhället. Inte bara att det möjliggör en smygexpropriering på sju olika nivåer, det orsakar massarbetslöshet, inflation, höga skatter, statsskulder, onödigt dyra produkter och mycket mer.
Om enbart Riksbanken hade möjlighet att tillverka pengar, skulle alla dessa samhällsproblem inte finnas, då det enbart skulle finnas lagliga betalningsmedel i omlopp.
Att en domstol fastslår, att de digitala pengar som privatbankerna tillverkar, är olagliga betalningsmedel, och därför inte återbetalningsbara, är av central vikt för det svenska samhället som helhet och kan vara startpunkten för en penningreform som inför stabila och ärliga förhållanden i Sverige.
Det är av synnerligen stor vikt för ledningen av rättstillämpningen att detta mål prövas av Högsta domstolen, därför att privatbankernas olagliga sätt att emittera pengar jämte Riksbanken skadar och skakar hela samhället i sina grundvalar.
De som vill stödja advokat Henning Witte i att "bankparasitmålet" tas upp i HD klicka här.
Inspiration
Monday, 22 April 2013 23:16
Published on 22 Apr 2013
May 2013 will be suffused with a revolutionary impulse, a desire to completely remake the world, at the top and at the grassroots level. The impulse will alost surely give rise to dysfunctional and antisocial behavior, but it will also bring profound and substantive discussions among decision-makers and trend-setters. Deep reforms are inevitable. Guess which one will dominate the headlines. However, it is a disquieting vibe and will probably only increase overall levels of stress and unrest.

However, it looks like we will get a break this summer. The vibes look more orderly and purposeful, as opposed to disruptive and transformative.
http://carlboudreau.blogspot.se/
World news
Monday, 22 April 2013 22:16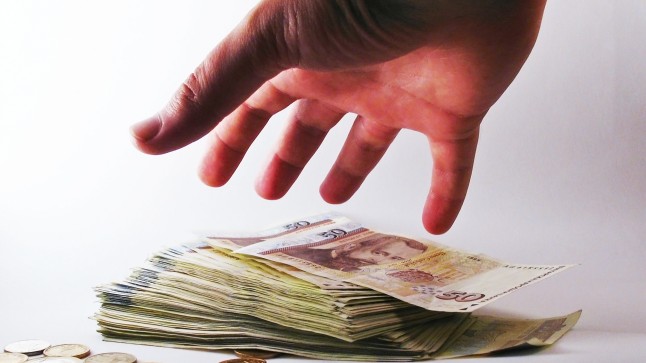 source: http://falkvinge.net
We are in a trend where politicians believe that some business failures are everybody's problem, but when the same businesses succeed, they get to keep all the profits. This is a ridiculous and counterproductive way to build a functioning economy, and it also threatens fundamental civil liberties. The banking industry and the copyright industry stand out as the most parasitic malcreants in this area.
The perverse arrangement where banks get bailed out by tax money every time they would otherwise go bankrupt has been accentuated by recent events – and how absurd it is that the banks get to keep profits for themselves, and get any losses covered by tax money.
In economy lingo, this is called externalizing – that you move certain aspects of your business outside of your organization, so that you don't have to deal with them. Industry pollution, for instance, is a typical case of externalizing a problem: if you have toxic sludge as a byproduct of a manufacturing process, and can dump it in a nearby river, that's externalizing, because you don't need to pay for the cleanup. The taxpayers (and the killed river) does..........read all
World news
Monday, 22 April 2013 22:11
Published on 20 Apr 2013
In this episode of the Keiser Report, Max Keiser and Stacy Herbert discuss Reinhart and Rogoff, Excel errors, correlation and causation and the gold selloff being a bonus for 'activist central bankers' who can now claim 'hyperinflation no longer a threat.' In the second half of the show, they talk to Dr. Paul Craig Roberts about the smack down in gold and the failure of 'laissez-faire capitalism'.
World news
Monday, 22 April 2013 21:54
The Progressive Party and the Independence Party have around 20-30% support each, and it is extremely likely that they will form the next coalition government, following the general elections on April 27th. Bjarni Benediktsson has clearly stated that he will withdraw the EU membership application..........read all
Inspiration
Monday, 22 April 2013 12:31
April 17, 2013
Lisa Arbercheski works as part of the team at Tragedy and Hope Communications, empowering people by combining education and mass media. Tragedy and Hope creates holistic projects targeted at addressing mankind's most urgent concerns; while laying a foundation to carry us into the future while empowering all people with the information to make informed decisions in their lives. Lisa will talk about the needs of humankind and how we've been deprived of the most basic functions, in turn creating physical and psychological issues. We'll discuss the detrimental effects of the school system, which teaches group think. Lisa talks about the long term implications of control and letting authority do the thinking for us. She de-mystifies the trivium and explains how it really aids one to think clearly and consistently. Later, we speak about disconnecting from the collective and reclaiming the sovereignty of our minds without losing our sense of community. We end the hour on government, anarchy, human rights and the true alternative.
Website: tragedyandhope.com