Sverige Nyheter!
Wednesday, 30 January 2013 21:14
A new teaser trailer for the upcoming movie TPB AFK – The Pirate Bay, Away From Keyboard – was just released. In the teaser, Peter "Brokep" Sunde describes the cat-and-mouse game between the legal side and technical side, and the rationale for using the Pirate Party as ISP. From our side in the Pirate Party, this was a very interesting and politically provocative (i.e. good) move...........read more
World news
Tuesday, 29 January 2013 21:20
Published on Jan 29, 2013
In this episode of the Keiser Report, Max Keiser and Stacy Herbert discuss Japan where the latest source of monetary inspiration is Korekiyo Takahasi, described by Ben Bernanke as the man who "brilliantly rescued" his country from the Great Depression of the 1930's, while neglecting to mention that Takahasi was then assassinated by the army, who were angered by cuts to their wages. They also discuss the biggest Aso in Japan, finance minister Taro Aso, suggesting old people just 'hurry up and die' in order to save money for government. In the second half of the show, Max Keiser talks to former MI5 agent turned whistleblower, Annie Machon, about the global crackdown on the internet and the activists who live there........
Read more...
Open minds
Monday, 28 January 2013 23:29
Sound is good from 17 min
Sverige Nyheter!
Monday, 28 January 2013 23:21
Dear friends,
For many years I have been trying to get my book "Coup d'etat in Slow motion" published, something that has turned out to be a very important but dangerous task. Not only has it put myself a great risk as times, the un-covering of the real facts behind the murder of the Swedish Prime minister Olof Palme has also cost the lives of two dear friends.

"Coup d'etat in Slowmotion" / 'Statskupp i Slowmotion' is not just any book, but an impeccable study of one of the biggest murder investigations in modern history (with more than 800 pages with lots of photos, documents, detailled maps and images). What is still claimed to be the deed of a madman has turned out to have its roots within the international military complex and world finances at the very highest level, all sanctioned locally from behind impenetrable veils.
My research has led me into a world of international assassinations, arms smuggling, acts of terrorism, weird suicides, as well as a tangled skein of paedophiles and freemasonic rituals. Agents, mercenaries, right-wing nazi police officers, professional hitmen and innocent scapegoats turn up on the pages of this astounding and explosive book that shows a picture of Sweden rarely seen before and which will change the image of this nation for ever.

Since this is a time of great international challenges and after many years failing to find a brave enough publisher, I have now decided to make the book available for free (or by donation :-). Click here to download your own copy, in English or in Swedish.
Since this is a document which according to many readers is of of great historical value, I humbly ask all owners of images used for their permission since these books are given as free gifts. I deeply thank you for your contribution in solving one of the world's biggest murder mysteries. (Click here to read the foreword by the Chief of Police Gösta Söderström)
Sverige Nyheter!
Monday, 28 January 2013 19:48
Den stora frågan är inte vem som mördade Sveriges statsminister Olof Palme den 28:e februari 1986, utan varför.
För att förstå det är en beprövad utgångspunkt en annan fråga, nämligen: Cui Bono – Vem tjänade på det?
Vem tjänade på att Olof Palme togs ur tiden när så skedde?
Här öppnar sig ett djupt hav av möjligheter – åtminstone vid första anblick.
Om mordet var ett familjedrama, som påståtts, krävs insikter i offrets privatliv. Om mordet var inrikespolitiskt motiverat krävs detaljinsikter av annat slag.
Om mordet hade ett utrikes- eller säkerhetspolitiskt motiv förutsätts ett tredje slag av kunskaper.
Om kontroversialitet är en indikator är den riktning blodspåren leder i uppenbar.
Olof Palmes planhalva var den internationella politikens, där han julen 1972 gjorde storstilad entré då han i TV jämnställde USA med Nazityskland:
på grund av dess bombningar av den nordvietnamesiska huvudstaden Hanoi.....
......Det som fick den svenska säkerhetspolisen att gå med på den amerikanska önskan att neutralisera Sveriges statsminister var den rädsla som skapades av de påstådda sovjetiska ubåtskränkningarna som rivstartade när Olof Palme och socialdemokratin vann valet hösten 1982.
I själva verket var ubåtskränkningarna en av grundbultarna i den psykologiska operationen mot Sverige, och genomfördes av flott- och specialenheter från en handfull Natoländer[2] på uppdrag av CIA..........läs mer
Inspiration
Friday, 25 January 2013 17:44
Published on Jan 22, 2013
We have crossed many thresholds and experienced many transitions, but we are still waiting for the moment when we shed the past and enter the future we have been planning. That moment is in February. We will finally begin cutting our ties to the past, and pushing through whatever barriers remain. February offers confidence and determination, a willingness to overcome resistance, even resistance in high places. But February also promises to help us maneuver obstacles and negotiate our way around barriers.

The future promises a continuing emphasis on personal transformation, often in the face of resistance. On another level, the power of governments and other large institutions will be scrutinized and their power limited. Power will continue to flow to main street and the grassroots.

A more polished, written version of this analysis will be available on my blog on or about the first of February. http://bit.ly/VgitZL
Open minds
Friday, 25 January 2013 15:19
By: Super Woo Radio
Date: January 24, 2013
Description: Kelly shares her incredible journey from being absconded by a satanic group as a child, to shamanic healer and her expertise in midwifing souls through their journey to the 5th dimension. She is the author of Liquid Mirror and co-author of Surfing the Transformational Waves of 2012. This show covers many topics but loosely follows Kelly's Four Intentions of Incension; Awareness, Surrender, Non-Attachment and Full Engagement. Kelly tells us how she was taught by her step-father the arts of the dark, how to read their energy and how they have cut our umbilical cord from source and sacred love. We talk about the difference between a medium and a channel, how the key to the control of humanity is based on a program of subservience and the lack of self-worth. We also discuss the Holy Trinity, the meaning of surrender, dealing with the energy of fear and the importance of an intimate relationship with Mother Earth, Father sun and source. We also explore the importance of being fully satiated and how depression is a symptom of the soul not being fully expressed in the human incarnation. We discuss the 2012 solstice, earth changes, heart communication, unbearable beauty and what life is like in 5D. Kelly provides helpful tools and techniques to deal with energy cords and how to find the gem in every wound. We conclude discussing the subtleties of life, the frequency of self-love and how to full engage in today's world.
Inspiration
Friday, 25 January 2013 15:17
Published on Jan 23, 2013
If I don't get all worked up into a tizzy,
Overwhelmed, burned out, or lost in self-pity,
I can use my deep feelings that need to be felt,
To more consciously play the hand I've been dealt!
Looks like I've lost my head on this one ha ha! Well, hopefully the content is worth more than the face, maybe just listen.... anyway Happy Full Moon in Leo! Get out there and shine this weekend! Don't have to worry about the old saying that "the idle mind is the devil's playground" because I doubt there are few idle minds happening now! Injoy...K
World news
Friday, 25 January 2013 14:03
The report goes on to explain ways in which world leaders can "share insights and ideas that improve national and organizational resilience to global risks."
Among the list of global risks are five X factors developed in collaboration with Nature, a leading science journal. The Global Risks 2013 report recommended readers "to consider a set of five X factors and reflect on what countries or companies should be doing to anticipate them."
The last of the five X factors is the "Discovery of Alien Life". The World Economic Forum report begins this section as follows:
Given the pace of space exploration, it is increasingly conceivable that we may discover the existence of alien life or other planets that could support human life. What would be the effects on science funding flows and humanity's self-image?
The report goes on to explain:
It was only in 1995 that we first found evidence that other stars also have planets orbiting them. Now thousands of "exoplanets" revolving around distant stars have been detected. NASA's Kepler mission to identify Earth-sized planets located in the "Goldilocks zone" (not too hot, not too cold) of sun-like stars has been operating for only three years and has already turned up thousands of candidates, including one the size of Earth. The fact that Kepler has found so many planet candidates in such a tiny fraction of the sky suggests that there are countless Earth-like planets orbiting sun-like stars in our galaxy. In 10 years' time we may have evidence not only that Earth is not unique but also that life exists elsewhere in the universe............read all
Open minds
Wednesday, 23 January 2013 11:27
A stunning Ministry of Foreign Affairs (MFA) report on Prime Minister Medvedev's [photo top] agenda at the World Economic Forum (WEF) this week states that Russia will warn President Obama that the "time has come" for the world to know the truth about aliens, and if the United States won't participate in the announcement, the Kremlin will do so on its own.
The WEF (The Forum) is a Swiss non-profit foundation, based in Cologny, Geneva and describes itself as an independent international organization committed to improving the state of the world by engaging business, political, academic and other leaders of society to shape global, regional and industry agendas.
The Forum is best known for its annual meeting in Davos, a mountain resort in Graubünden, in the eastern Alps region of Switzerland. The meeting brings together some 2,500 top business leaders, international political leaders, selected intellectuals and journalists to discuss the most pressing issues facing the world, including health and the environment.
Medvedev is scheduled to open this years Forum where as many as 50 heads of government, including Germany's Angela Merkel and Britain's David Cameron, will attend the five-day meeting that begins on 23 January.
Critical to note about this years Forum is that the WEF, in their 2013 Executive Summary, scheduled for debate and discussion a number of items under their X Factors from Nature category, and which includes the "discovery of alien life" of which they state: "Proof of life elsewhere in the universe could have profound psychological implications for human belief systems."
Equally critical to note is that Medvedev, after completing a 7 December 2012 on-camera interview with reporters in Moscow, continued to respond to reporters and made some off-air comments without realizing that his microphone was still on. He was then asked by one reporter if "the president is handed secret files on aliens when he receives the briefcase needed to activate Russia's nuclear arsenal," Medvedev responded:
"Along with the briefcase with nuclear codes, the president of the country is given a special 'top secret' folder. This folder in its entirety contains information about aliens who visited our planet… Along with this, you are given a report of the absolutely secret special service that exercises control over aliens on the territory of our country… More detailed information on this topic you can get from a well-known movie called Men In Black… I will not tell you how many of them are among us because it may cause panic."
Western news sources reporting on Medvedev's shocking reply about aliens stated that he was "joking" as he mentioned the movie Men In Black, which they wrongly assumed was a reference to the 1997 American sci-fi adventure comedy about two top secret agents battling aliens in the US...........read all
World news
Tuesday, 22 January 2013 17:21
Published on Jan 22, 2013
In this episode, Max Keiser and Stacy Herbert discuss the closing of the American mind as intellectual troublemakers like Aaron Swartz are locked up for decades rather than set free to innovate. They look at the two tier justice system in which these intellectual troublemakers are persecuted while political benefactors on Wall Street are allowed to commit an endless array of financial crimes without any fear of prosecution. In the second half of the show, Max Keiser talks to Alex Jones about his appearance on Piers Morgan's show on CNN. They also discuss the targeting of activists and the role of new media taking on the dinosaurs of media.

Follow Max Keiser on Twitter: http://twitter.com/maxkeiser

Watch all Keiser Report shows here:
Read more...
Sverige Nyheter!
Tuesday, 22 January 2013 12:29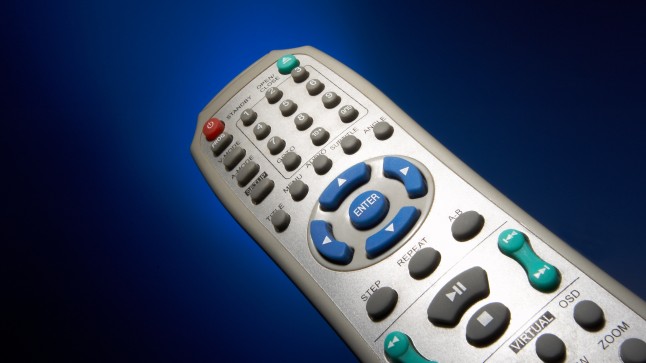 Now, as the Swedish Public Television SVT starts webcasting, they have decided to take this to a whole new level by reading the law text that says that they can collect fees from anybody with a theoretical capability to watch their programming, and demand fees from everybody connected to the Internet – all computer owners, as well as owners of pads and tablets. How's that for a paywall?
There's a significant amount of craniorectal interaction in this re-interpretation of the law. The television set is a one-purpose device – it can receive television programming, and that's it. The general-purpose device is just that – a general-purpose device. It can be instructed to receive, process, store, distribute, and display any type of information. While it lies in its nature that it can receive and display any type of TV programming available to it, that doesn't make it primarily intended to do so. A television set, by contrast, can do little else...........read all
Open minds
Monday, 21 January 2013 19:47
A television viewer in the UK thought he noticed something odd flash across the screen last evening, and lucky for us, his DVR was running and he was able to post the strange capture to a forum. After a bit of back and forth rewinding, he managed to pause it at just the right second, presenting us with what he believes is a "very weird subliminal message".
The flash, which was broadcast on Comedy Central during a commercial break for the Mr. Bean episode "Goodnight, Mr. Bean", contains a huge block of text impossible to read unless paused, with several of the words highlighted as though important. Even weirder, is that it seems to be an ode to financially troubled record store HMV. The caps locked text reads about the "shared experience" of visiting the record store with your "tribe", and ends with the question of whether or not one can "fight progress".
The highlighted words are VOICE, MEMORIES, COLLECTION, JOY, EXPERIENCE, and PROGRESS.
You can view the capture below, or read our transcription further down the page:
The transcription is as follows:...........read all