World news
Friday, 19 April 2013 19:18
Inspiration
Thursday, 18 April 2013 12:14
Published on 17 Apr 2013
Though some may call me crazy,
Spaced out, dumb, or lazy,
It's now time for me to own
Even if I stand alone,
That I am truly amazing!

Whew! We're almost outa' the fire and comin' home to Earth! The Sun (and Mars) move into Taurus this weekend signaling a time to slow down, cool your jets, and regroup. This is a good week to be happy with what you've got (especially yourself), build yourself up (including your bank account) and Break Free! To signup for the Break Free Webinar Series (also free!) go to http://www.bethmartens.com/sign-up-fo... InJoy..............
World news
Thursday, 18 April 2013 12:11
Published on 13 Mar 2013
Support: http://www.ukip.org/donations | http://www.ukipmeps.org | http://twitter.com/Nigel_Farage
• European Parliament, Strasbourg, 13 March 2013

• Speaker: Nigel Farage MEP, Leader of the UK Independence Party (UKIP), Co-President of the 'Europe of Freedom and Democracy' (EFD) Group in the European Parliament - http://nigelfaragemep.co.uk

• Debate: Preparations for the European Council meeting (14-15 March 2013)
Council and Commission statements
[2012/2803(RSP)]
With a resolution on the European Council conclusions of 7-8 February concerning the Multiannual Financial Framework

Transcript click read more
Read more...
Open minds
Tuesday, 16 October 2012 10:49
Chris Thomas, reader of the Akashic records and Author of 11 books. Chris joins me to share what he has learned directly from the Akashic about our history, the Human plan, the Annunaki plan and our potential future.
Open minds
Saturday, 13 April 2013 22:25
April 11, 2013 http://www.redicecreations.com
Chris Thomas is an author and healer who describes himself as having been `hard-wired to the Akashic since birth.' This gives him a unique perspective from which to describe the human path of development, how humanity first appeared on planet Earth and what is our destiny. Our information on this has, says Chris, been distorted and mis-remembered over the course of millennia. In the first hour, Chris talks about the 13 races in the universe which include non-physical, semi-physical and physical form entities. We'll also discuss the soul origin of these entities. Chris then explains how Earth is a unique, physical manifestation. He'll discuss Earth's beginning and the early human prototypes. We end the hour on beneficial technology given to humanity from non-human races. In the second hour, Chris expands on beings called Velons and their relationship to Earth. He'll also talk about UFO activity. Chris explains how the "blues," and the greys are attempting to develop a physical body form. Then, Chris shares his thoughts on what it would take for humankind to experience a global, vast shift in consciousness. Later, we discuss the current economic system and Agenda 21. Chris shares information revealing different numbers on the world's population. The second hour ends on wi-fi and harmful body effects. He concludes with good advice.
Open minds
Saturday, 13 April 2013 22:22
Uploaded on 26 Aug 2010
Author and Healer Chris Thomas is unique in his data about a VELON ET presence on earth, and has detailed their history in his recent books. Now available as a DVD
He details the true Human Plan, and Humanity's vital role in the universe, and the involvement with many other ETs over many years.
The latest, Project for Human Extinction, details how the Eliite and Illuminiati were taken over by a small number of Annunaki and Hathor Velon ETs about 300 years ago.
He discusses this and other matters, in this the 1st of 2 detailed hour long interviews. His comments are highly controversial, as he slams many Channelors as being specifically "conned" by these Velon ETs.
Highly controversial, and unique data.
He was severely weaked some years ago, when he wok up with a hypodermic injection of lethal poison, which he managed to fight against, so he could write his books, and discuss with us on this very rare intervew.
click read more for part 2
Read more...
Events
Saturday, 13 April 2013 18:52
Känner du att du vill göra en förändring i världen men inte riktigt vet hur? Då kanske organisationen National Health Federation är något för dig. Nu kommer organisationen även här i Sverige jobba för att öka medvetenheten kring hälsofrågor och för detta behövs medlemmar.
National Health Federation är en internationell och ideell organisation vars syfte är att utbilda konsumenter i hälso- och frihetsfrågor. De vill skydda den enskildes rätt att själv kunna välja att konsumera hälsosam mat, ta kosttillskott och använda alternativa terapier.
Organisationen är unik eftersom den inte bara är världens äldsta hälso- och frihetsorganisation för konsumenter utan även den enda godkända organisationen som tillåts närvara och tala vid möten i Codex Alimentarius-kommissionen – det högsta internationella organet för livsmedelsstandarder. Ordföranden Scott Tips har sammanställt och redigerat en bok i ämnet med titeln "Codex Alimentarius – Global Food Imperialism". Boken finns även tillgänglig på svenska. Hittills har han deltagit vid fler Codex-möten än någon annan hälso- och frihetsaktivist.
Ängelholms bibliotek 27 april kl.11. Inträde 80 kr

Scott kommer även till Göteborg den 28 april:
Redbergsskolan, Örngatan 6. 14.00. Inträde 60 kr. Arrangör är föreningen Cui Bono http://www.foreningencuibono.se

Och Stockholm den 29 april: Kammakargatan 56. 18.45. Inträde 180 kr. Arrangör är Jordstrålningscentrum http://www.jordstralningscentrum.se

Hoppas vi ses!
Mvh marina Ahlm sekreterare NHF Sweden
Read more...
World news
Saturday, 13 April 2013 18:18
I had the opportunity this afternoon to connect with Peter Schiff, CEO and Chief Global Strategist of Euro Pacific Capital. It was a fascinating conversation, which took place while gold was absolutely collapsing.
During the interview, Peter explained that today's sell-off, triggered by a Goldman Sachs sell recommendation was based on the "false idea" of European Central Bank gold sales hitting the market. Instead he explained, gold is preparing its move "from weak hands to strong hands", before heading to new all-time highs.
When asked his thoughts on the complete panic in the market this afternoon, Peter commented that, "Gold had [previously] sold-off on false anticipation of [economic] recovery bringing an early end to QE. But when Goldman Sachs came out with the sell recommendation…sentiment was already negative…so I think there's a lot of stops being hit [right now]…[However], the lower prices will create an opportunity for buyers…wanting to accumulate large positions without moving the market. The only way to do that, is to have a lot of selling...Goldman Sachs certainly could have done a lot of favors for people interested in accumulating gold, because now you've got the selling that makes [it] possible."
With respect to Cyprus' selling of its gold reserves, Peter said that,"The European community is trying to force Cyprus to sell-off its gold…and now you have the anticipation that other highly-indebted European nations like Greece, Spain, Portugal, and Italy, that [all] have lots of gold, [will have to do the same]. Portugal has I think 90% of it's reserves in gold—that's about the highest in the world…[So] these countries [being] forced to sell their gold has really [spooked] the market, and people are selling in anticipation of this avalanche of selling by European central banks…[but] that's a false idea…The reality is none of that gold is going to be sold into the 'market'…[because]the 'buyers' will be other central banks."
Read more...
World news
Saturday, 13 April 2013 11:58
Stacy Summary: This was obviously written before yesterday's sell-off, but even that sell-off matches the 1970s bull run chart. I'm not big on charts for short term trading, just because I think you really need to have the cold-bloodedness of a serial killer to avoid all the mania and panics that cause the warm-blooded to lose positions; but the long term charts are always, to me, so fascinating to observe the same patterns of human behaviour over and over throughout investing history. There will be screechers, but I will keep stacking!
Source: http://maxkeiser.com
Sverige Nyheter!
Saturday, 13 April 2013 11:15
Vi siktar mot 600 medlemmar innan Söndag kl 23.59.
World news
Friday, 12 April 2013 14:13
Brussels and London:

Whatever it is that dwells in Rome behind the mask of religion and empire is inexorably being revealed. And its mask slipped further yesterday with more startling revelations involving the new Pope Francis, Jorge Bergoglio.

A reliable source in the British civil service who has provided accurate internal leaks in the past to our Tribunal has revealed the following to an ITCCS officer in London:

Commencing in September of 1981, the present Pope Francis 1 acted as an agent for the Argentine military Junta to acquire Exocet missiles which were used against the Royal Navy flotilla during the Falklands War the following year.

During September and October of 1981, Pope Francis, as then-priest Jorge Mario Bergoglio, applied through his friend Roberto Calvi, a high official in the Vatican Bank, for the funds that allowed the Argentine Junta to buy "at least twenty" of the Exocet missiles at a cost of over $200 million, according to the British source.

The same source stated to an ITCCS officer in London on April 9, 2013,

"The Junta knew the British would oppose their seizure of the Malvinas so they got their man Father Bergoglio to get them the missiles, since he was friends with Roberto Calvi. Margaret Thatcher was the Prime Minister in 1982, and both she and Buckingham Palace knew that it was Bergoglio who had lined up the missile funding for (General) Videla. Thatcher in fact approved an MI-6 plan to eliminate the priest, Father Bergoglio, but that fizzled out. But now that same priest has become the Pope, and Thatcher just suddenly died, and the Queen is stepping down under rumored assassination fears, after she had already cancelled her March 6 trip to Rome when it became clear that Bergoglio would become Pope. These are not coincidences."..........read all
World news
Thursday, 11 April 2013 17:23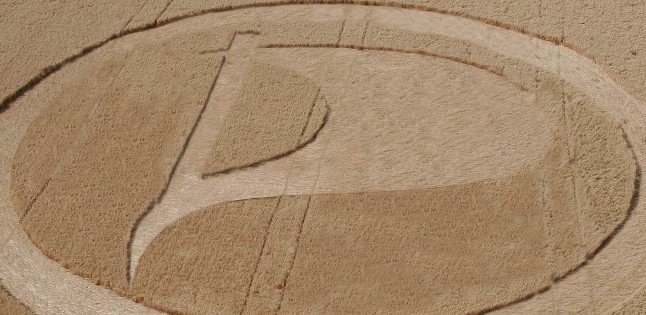 source: http://falkvinge.net
A new poll today places the Icelandic Pirate Party in parliament, with their election three weeks out. This follows a continuous and rapid ascent for the Icelandic Pirate Party. The poll will probably have the additional effect of putting the media spotlights on the party, further accelerating its growth.
The poll gives the Icelandic Píratar 5.6% of the votes, translating to four seats in the Icelandic Parliament. This growth is nothing short of phenomenal, even within the Pirate Party movement, and it would seem that the Icelandic pirates will be the first to put people in a regular, proportional, national-level parliament. (Sweden was first with the European Parliament, Germany was first with state-level parliament, and the Czech pirates were first with a senator.)
I predict that this will have the exact same effect as happened when the Swedish Pirate Party was first polling at parliamentary levels a month ahead of the European elections in 2009, and when the Berlin Pirate Party was first polling at parliamentary levels ahead of the Berlin state elections in 2011. Tons of media spotlights turn to focus on the newcomer darling, at which point support surges further. The Icelandic elections are on April 27.
Now, that doesn't mean that it's a done deal. Success is possible and even probable if all activists keep working like crazy between now and the election, and no monumental screw-up takes place. It's only with sustained activism between now and the election that success looks probable.
Read more...
Inspiration
Tuesday, 09 April 2013 17:09
We've made it through the Ascension Portal. With the intense energies of the ascension in retreat and the deceleration becoming more evident, a slower pace of life is restoring stability to our lives. As all begins to change you are prepared to deepen your own insights. Your Soul is here and ready to inspire you with new possibilities. While the energy quality is calmer, it is easier to be fully present in the moment and to see what's going on in every direction around you with astonishing clarity. I am leaving you fashioned with a new crystalline Light (light=wisdom) glowing in your field.
As you witness things settling into the new order and wisdom be patient and confident. The actual planetary grid system has changed and the protocols by which the dark and light engage each one another have altered. The Light now has a bigger impact – a far more powerful one. Yet still you need to understand that Spirit moves slowly, especially within a linear timeframe of how fast consciousness is able to change on a planet.
The next fifteen years, the change-over years, are when many old dysfunctional systems will fall apart to be replaced by new systems built on respectful understandings of reality. Humanity will be making numerous adjustments to its beliefs, attitudes and lifestyles; the center of balance and sanity will be found again in society; yet to achieve this, extremes must be reined in and limits set. During the change-over, people will have a great desire for the old-energy stability to be restored, yet the clearing away of out-moded energies is like one season giving way to the next.
When you see such experiences taking place don't make a judgment that 2013 is not what you thought..........read all
World news
Saturday, 06 April 2013 21:11
Published on 23 Oct 2012
Learn more at http://www.truth-now.net
Join us on the Facebook page: http://www.facebook.com/FUQAG
Frequently Unanswered Questions of the "Australian Government" - a Documentary questioning those claiming Government status as to whether they really are Government. Follow the process of importing a 1959 Chevrolet Corvette as the Department of Transport blocks import, to the Department of Environment getting in the way. Finally, see what happens when "Customs" demands GST and Luxury Car Tax.
A must see for anyone dealing with "Government."


All logos and TM's are owned by the respective owners.